RUSSIAN TOURISM AND MICE TRENDS 2017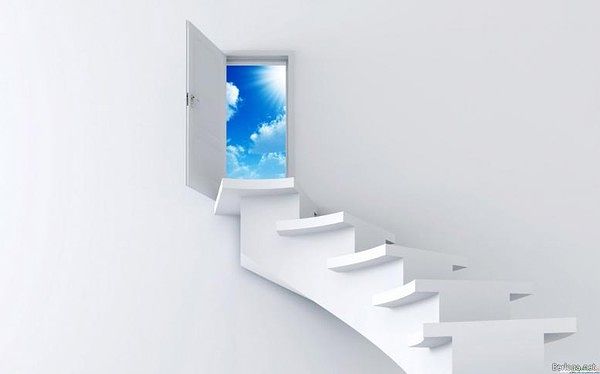 —
RUSSIAN TOURISM 2017: WHERE'S LIGHT IN THE END OF A TUNNEL?
For almost two decades – since mid 90s and until 2013 – Russia continuously remained in the radar of many tourism services suppliers from all around the globe as world's one of the strongest tourism potentials. Even two major economic downturns (of 1998 and 2008) could not damage this reputation and Russian outbound tourism industry very quickly recovered each time, showing very fast and impressive growth within only several months.
Current downfall in Russian tourist departures not only marks the most significant record in the last 15 years (over 40% reduction in total), but also the longest "recovery" period: the market remains slow for the last 24 months at least.
Many partners and friends of "Compass-Consulting" keep asking us: what are the reasons for such dramatic crisis and are there any "light in the end of the tunnel"?
This is why we decided to share the below notes in the "LIBRARY" section of our web site – feel free to read, comment, share and ask if anything would remain unclear.
"Murphy Law" – Russian way?
The simplest answer would be that several negative factors coincided together: one may call it a bad luck or a cumulative effect of various reasons, which met one another during a relatively short period of time.
A major crash in oil prices in mid 2014 shortly followed a largely argued and disputed transition of Crimean peninsula (ex-Ukrainian territory) to Russian Federation, which was treated differently by different parties involved into this controversial conflict. This was widely considered by EU and US as an act of illegal annexation of Ukrainian territory and resulted in a series of anti-Russian economical and political sanctions.
They were followed by new sanctions later during summer 2014 with a new wave of Russian-Ukrainian conflict around Eastern Ukrainian territories.
This combination of a crash in oil prices with economical sanctions against Russia brought a major crisis in Russia's economy and a dramatic reduction of consumer potential of Russian citizens, which got an immediate reflection in the national tourism industry and a consistent shortage of demand in the tourism sector.
In other words: what could go wrong – went wrong for Russian tourism starting from summer 2014 and until almost today. Yet, are there any improvement signals at all? As many experts believe, the "Murphy Law" is nearly over, at least a forecast for 2017 is not as gloomy as it could be.
What's up now?
After experiencing a shock from the strong economic downturn in 2015, Russian tourism industry shows slight indicators of recovery. The reduction of outbound travel is still clearly observed, though it continues at a much lower level than in 2015: during the first half of 2016 the total number of Russians to travel abroad was 13.2 million people, which is still 13% lower than in 2015. However, if compared to the previous year, by the same time in 2015 the decrease was almost 25% compared to 2014. The slowdown of a decrease is already a slightly positive indicator.
Situation in tourism is a direct reflection of overall economic landscape in Russia. The country has undergone a painful economic adjustment and the contraction appears to have softened out in the first 6 months of 2016. Economic activity is seen as strengthening gradually in the second half of the year. Analysts expect Russian GDP to contract 0.6% in 2016, which is an improved figure from many other recent forecasts, and in 2017 the economy in Russia is likely to rebound and expand by 1.3%.
Parliamentary elections in Russia were held in September under a new "mixed" electoral system, which was widely perceived as a concession to the liberal and opposition forces in Russia from the government. According to this "mixed" system, one half of the delegates were elected by proportional party representation, and another half – by individual contests on a constituency basis. Nevertheless, the ruling United Russia (UR) party received a predictable victory over all opposition forces. With the lowest turnout through the last 25 years and major electoral frauds in a number of Russian regions, the United Russia got 54% of the vote and 343 seats in the 450-seat Duma (Russian Parliament).
The United Russia victory suggests that fiscal consolidation will continue: the state budget for 2017 is expected to sharply cut on social expenditures, whilst increasing substantially the military and national security expenses. This is the direct consequence of the current unprecedented cooling of Russia-West relations after the imposing of sanctions against Russia and particularly after recent aggravation of military conflict in Syria with a deep involvement of Russia.
The re-orientation of the federal budget towards military and security instead of social expenses would definitely mean the overall unfavourable surrounding for tourism.
Yet on the positive side for the tourism perspective, the third quarter of 2016 showed a falling inflation and gradual recovery in real wages and the stabilization in the Rouble. According to the Federal Statistics Service of Russia, the consumer confidence indicator increased in Q3 and was the highest since Q4 2014. On the average, Russian households were more optimistic regarding their current financial situations as well as the country's current economic situation. More consumers admit that now is a good time to purchase big-ticket items. It is expected that for 2017 private consumption will rebound and expand by 1.6%.
General tourism indicators
Back in August 2014 the Federal Statistics Service of Russia issued an order, which introduced a different method of calculation and statistical reporting on all inbound and outbound tourist trips from/to Russia. As a result, the overall statistical picture of Russian outbound tourism has become distorted, and it is very hard to evaluate realistic figures reflecting the whole perspective.
Whereas during all previous years the statistics was based on the number of people travelling abroad, now it counts the actual trips conducted by every tourist and includes all types of trips: touristic as well as personal, family visits, business or medical treatment.
As a result, the overall departures figures became distorted. Several neighbor countries were brought artificially onto the top of the list of most popular destinations. These are the nearest geographical neighbors of Russia, countries with land border with Russia or ex-USSR regions, like: Abkhazia, Finland, Kazakhstan, Ukraine, China, Estonia and others. The top ten list of the most "popular" outbound destinations from Russia now does not reflect at all the real demand and the real flow of tourists.
Apart from this, for almost a year Turkey was completely banned for Russian travel (after a Russian military plane was downed by Turkish military). As for Egypt, second largest outbound destination for Russians, aviation exchange is still totally suspended, with Egypt losing already a second consequent winter tourism season from Russia.
Only in August 2016 Russian government lifted a ban for tourist trips to Turkey, whilst no tours to Egypt are still allowed. In real figures, the loss is 1.8 million tourists for Turkey and 1.4 million for Egypt (these were the numbers of Russian tourists visiting these two countries during the tourist season 2015). The overall departure statistic reflected the negative consequences of Turkey and Egypt missing in Russian tourism: tourist departures from Russia continue to fall.
After the restriction against Turkey was lifted, the tourist flow resumed, but for the first half of 2016 the total number of Russian tourists there was only 168 thousand, which is less than to Vietnam and more or less equal to tourists going to Czech Republic, for instance.
Another two destinations, which benefited from a ban to travel to Turkey and Egypt, were Tunisia and Cyprus. Bulgaria, Thailand, Spain and Greece. They successfully turned Turkish and Egyptian problems into opportunities and obtained good results from it.
From summer 2016 a number of long haul destinations enjoyed a fair demand from Russia. Quite interestingly, but some upscale destinations like the Maldives, Seychelles, Mauritius, Cuba did not see much of a decrease even during the worst months of the crisis: their target audience retained the financial resources which allowed them to travel.
From summer 2016 the demand for South America showed quite healthy and positive trends: agencies claim that they keep receiving requests from individual clients as well as from small private/family groups of 4 to 8 pax who travel to Peru, Brazil and Argentina.
In Europe there was a certain slowdown in demand for UK, but it resumed after the BREXIT and the GBP getting cheaper against Euro and USD. Southern Europe, especially Italy, Spain, Portugal and Greece are in very high demand.
Major Russian tourism trends
There are at least five visible latest trends in the Russian tourism market.
1) A clear turn towards domestic tourism. It is estimated from 32 to 44 per cent depending on destination (Sochi, Anapa, Crimea, Karelian peninsula etc.). According to several online travel analytics, there are at least 9 Russian cities among the top 20 most requested cities around the world, searched online by Russian tourists. Tourism infrastructure in Russia receives substantial investment especially in a view of 2018 Football World Cup, which will be held in 11 cities of Russia; and 2017 Football Confederations Cup to be held in 4 cities.
2) A significant growth of demand for "neighbor destinations", the countries, which immediately border Russia or form part of the CIS or ex-USSR. Abkhazia is the best example and the number one overall leader among all destinations. The country used to be a part of Georgia, but split from Georgia in 1994, till today enjoying a controversial international status. Its sea-side coastal area offers a number of 2-3 star resorts and hotels, which are very popular for Russian tourists. Other popular "neighbors" would be: Azerbaijan, Georgia, Estonia and Kazakhstan.
3) An average travel budget has gone down. This is largely due to the increase of domestic tourism, which offers cheaper travel options. An average budget for one trip is estimated at RUB 68 000 (appr. EUR 1 000). There is also a clear polarization of demand: the best buys are either the cheapest last moment tours, or exclusive luxury trips with a much higher budget than average. The number of tourists who can afford an upper level tour (priced at RUB 90 000 and over) has grown and reached 22% of a total number of travellers. Almost a half (47%) of tourists are searching through the online resources for 3 star hotels. This is 10% more than in 2015.
4) Russians demonstrate very strong preference for self-booked trips. Number of package tours reduced by 4%, and the number of air tickets booked online – increased by 2%. Tourists avoid booking package tours online, and prefer to book separately each segment of their trip (flights, hotels, rent-a-car, etc). According to various experts, at least 30% of travel agent clients turn for independent travel planning every year, preferring online travel services to travel agents. This is considered to not only save money, but also – time spent on travel planning.
5) Travel agents are losing their influence and fail to gain clients. Tourists prefer to go to an agency only when and if booking a complicated or long haul travel agenda (for example, combination tours to South America or South East Asia), when they travel in small groups (6-8 pax), or when they go for a particular purpose (attend an exhibition, visit some cultural event or complete any special interest agenda). Travel agents fail to prove a real added value of its service to a customer. On the other side, the role of travel agents in Russia will definitely fall under a big question from 01 January 2017, once the new amendment to the Federal Law "On the basic principles of the tourism activities in Russian Federation" is enforced. The new amendment demands that travel agencies can sell tours only on behalf of and under an authorization of tour operators. This will probably result in introducing a financial deposit scheme in relationship between travel agency and a tour operator and may put many small and mid sized agencies under risk. Such situation may become particularly dangerous for short haul resort and city destinations, including Hungary and other European states.
Meetings and Incentives – up or down?
MICE related tourism in Russia once hit the headlines of all major European industry publications and Russian buyers were top welcome at all major MICE shows across Europe. Even though many DMC suppliers clearly suffered a reduction from early 2015, most experts admit that during last 2 years this segment did not experience any significant reduction: in terms of numbers and revenues, MICE in Russia managed to survive through the hardships and secured its positions.
However, if before the crisis an average proportion between outbound and domestic MICE was roughly 60 to 40 (in favor of outbound MICE), currently domestic MICE projects very clearly a way ahead of international. Europe largely holds a leadership in hosting Russian conference and congress delegates (with few exceptions like Italy, Greece or Portugal), whereas long haul destinations (Asia, South America) are in the focus of incentive trips organizers.
These may have few exceptions. For instance, Spain is equally attractive for both incentive and congress organizers, though largely dependent on a region of the country. Italy is popular for theme tours and exclusive events, as well as industrial fairs and congressed in Milan.
Hong Kong and South China enjoys largely a tourist and business travel demand from mid size Russian business interested to invest in this region and to combine business related travel with leisure, especially to neighboring destinations around Hong Kong and China.
South America still remains largely an FIT destination, and MICE groups here often merge with or originate from luxury travel specialists and have clear leisure orientation. Average figures of 15 to 40 members of such groups illustrate this trend, with an exception of Brazil, which receives on average 1-2 larger Russian incentive groups per year (between 150 to 200 delegates). Russia's participation in BRICS and in APEC we may expect a growth in political exchanges between Russia and some countries (particularly Peru and Brazil), which may lead to an eventual growth in business travel. However this is only an observation, and near future will confirm or deny it.
After monitoring a large number of recent MICE requests, which were received by our company and passed on to our representation partners, we could clearly figure out several significant new trends in Russian MICE.
Most important ones:
1) Segmentation of local MICE service providers between different sectors of corporate accounts and industries. For example: cosmetic and direct marketing firms now tend to approach more often international event organizers rather than local Russian MICE providers for huge events for 1000 + participants. Automotive sector and F&B producers stay with local suppliers, but prefer to get PR or marketing companies for their events. Pharmaceutical, IT, financial sector meetings' so far keep loyalty to Russian MICE agencies and business travel consortia's who deal with congress and conference organization. This demands a diversification of sales efforts, and eventually we face a challenge of restructuring our database and inclusion additional potential accounts into it.
2) It is more often now that an end client would approach directly an end supplier, primarily a hotel. This puts a new challenge mainly to our DMC partners, who now have to really focus their sales efforts in Russia onto such clients, explaining the values of dealing with a DMC instead of splitting the project between 2-3 different suppliers (ex.: a hotel, a DMC and a venue).
3) A demand and a condition of post payment for all or part of the services has become a real "epidemic" in Russian MICE, and many big MICE and BT agencies use only this "filter" to choose their preferred suppliers. This post payment syndrome has already resulted in a number of bankruptcies or merge/acquisitions among Russian MICE operators, and we expect many more to come in 2017. This is the worse challenge of all that we face in Russia at the moment.
How we can help?
Needless to say, that we consider our company and our services as a "third" hand for those DMC, destination or hotel partners that we represent in Russia. Being an independent consulting operators in Russia, we work as an outsourced sales office of every our partner and stay in constant contact.
For DMC partners, we monitor all major MICE bids, follow up on requests, trace executive staff movements from one client company to another, maintain and develop a database of contacts, regularly approach the clients and expose the services of our DMC partners.
For destinations and hotels we add up to the above promotional and marketing services, PR, media relations, consumer promotions and image building exercises.
We believe Russian tourist industry is able to deliver measurable results to our partners and will survive through the present hard times.
Published: December 2016