| | |
| --- | --- |
| | Our news |
16.04.2020 —
Compass News - Condor Travel
We are happy to introduce a second issue of our COMPASS NEWSLETTER. This issue is devoted to our great partner in South America - CONDOR TRAVEL. We are proud to inform that this month Condor Travel has launched an excellent online educational program consisting of several webinars on the destinations of South America. Our newsletter (text in Russian only) presents the agenda of webinars for the coming weeks and many more.
Download file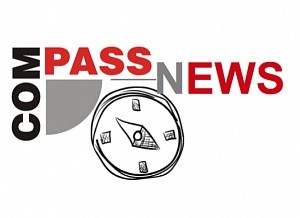 24.03.2020 —
COMPASS NEWS - our new online project
In a view of the recent challenges, especially limitations in face-to-face communications with our clients in Russia (corporate meeting planners, MICE agencies, tour and travel operators and others) we have launched a new project: our online Newsletter, COMPASS NEWS. The newsletter will be released every 14 days. The text is in Russian language and the distribution is slightly over 1000 addresses. The first issue offers a brief introduction of some of our DMC partners, showing some unique sales point of each DMC. Next issues we will be devoted to one DMC each, presenting a company's introduction, main sales contacts and an update of new products and services available from each destination.
Download file
01.03.2020 —
Compass-Consulting Company Profile
"Compass-Consulting" has been involved in tourism marketing representation in Russia for the last 15 years. It currently operates as a full time representation base in Russia for Macao Government Tourism Office (MGTO) and for a number of DMC partners from various parts of the world.
Please click on a link below to download our company presentation in English.
Download file
01.05.2019 —
Welcome on board, Portugal!
Our DMC collection got a new partner in May. Please welcome CITUR Travel from Portugal! It is not true to say that CITUR is new to us at the "Compass-Consulting". Years ago we used to represent it in Russia, and many of our old clients recall those times. As often happens in our business, business partners turn into friends, and sometimes you start doing business with friends. This is exactly the case: we had a 6-years' long interval in our business relations, and now we are together again!
From this moment on we will be representing CITUR in Russia.
The company has own offices in Lisbon, Porto and Algarve; it can also offer full range of services on Madeira and Azores.
Some years ago, CITUR and a number of the best known hotels in Portugal and TAP Airlines formed a remarkable professional initiative, called PORTUGAL UNITED. Its members undertake several joint roadshows around the world every year, and come to Russia at least once a year. Very soon we will host the PORTUGAL UNITED event in Moscow and St. Petersburg.
16.04.2019 —
New partnership in Morocco
We are very happy to announce a new strategic partnership in Morocco, a true jewel-destination in North Africa. One of the best known DMC from this country, PURE MOROCCO, joins a family of Compass-Consulting from 1 May 2019. The team of this DMC consists of excellent professionals, ready to offer a very wide range of services: from hosting large scale events and conferences, to unusual creative incentive programs and exclusive deluxe FIT tours and special interest travel agendas, including golf, culture and gourmet.
Download file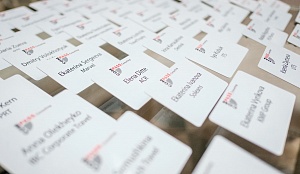 21.07.2018 —
Friends of "Compass-Consulting" reunite in St. Petersburg
A truly historic event took place on 20-21 July 2018 in hotel "Indigo" in St. Petersburg. Partners of "Compass-Consulting" (DMC's, hotels, destinations) met with our best friends from Russia. Friends here equal to clients, but definitely better fits the meaning of this event. These client-friends came from Moscow and St. Petersburg.
A group of 40 Moscow based clients arrived to St. Petersburg with an early morning train from Moscow to spend here two beautiful mid-summer days to enjoy a company of one another, to talk face-to-face with their colleagues from St. Petersburg, but first an foremost - to get the latest updates on the products and services of our partners (DMC's, hotels and destinations from all over the world).
The agenda of "Compass-Consulting Travel & MICE Workshop 2018" consisted of three major events: a business part, which was built around table-top presentations and discussions, an evening cocktail on top the most romantic roof of St. Petersburg overlooking the Peter & Paul fortress, St. Isak cathedral and the roofs of old Petersburg; and - a friendly networking lunch the next day on board a tourist ship "Moskva" sailing along the river Neva across the most spectacular surroundings of St. Petersburg.
A detailed photographic report can be viewed and downloaded in high resolution from the "Gallery" section of our web site.
27.06.2018 —
Welcome to our new DMC partner in Cyprus!
We are happy to announce a new partnership with a DMC in Cyprus, HONEYWELL EVENTS. This company has been very well known to Russian MICE professionals for quite a while. It enjoys a reputation of a trustworthy and creative experts' team, ready to cater any type of corporate events - from conferences and meetings to memorable incentives. HONEYWELL EVENTS operates successful meetings and events both in Cyprus and Greece.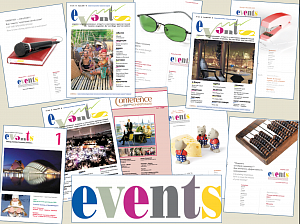 01.06.2018 —
EVENTS MAGAZINE RUSSIA - history in cover pages
Dear colleagues! Many of you would recall that the history of "Compass-Consulting' began in the early 2000-s from the publication of a Russian version of EVENTS Magazine, a leading European magazine on meetings and events. We at EVENTS RUSSIA were the first to start writing about MICE industry as such, and in fact we were the first to bring MICE into Russia at all! We are very proud that many contemporary Pioneers and Leaders of Russian MICE entered the business then, 15 years ago, through our magazine. Many more - carried out their first successful MICE projects after reading EVENTS. Finally, many and many more - could simply find their colleagues, their friends and their supporters through this magazine.
Today we have collected more or less all cover pages of EVENTS RUSSIA through all the years, and uploaded them in a separate photo album in the GALLERY section of this web site.
We would be happy, if you enjoy these photographs along with us, and we together will recall the times, when EVENTS remained the one and only COMPASS for the Russian MICE industry, that was making then its first steps.
If by any chance you would be interested in reading any of our archive features, published in any of these issues, please write to us at director@compass-consulting.ru and we will try to send you the texts and the photos - we keep as much as we can!
Eventually, we will by uploading many interesting stories ever published in EVENTS RUSSIA in the section EVENTS MAGAZINE LIBRARY of this web site.
01.08.2017 —
Please welcome our new DMC partner in UAE!
Compass-Consulting family is happy to welcome a new partner: a team of professional MICE experts from Gulf Dunes, a DMC operating all types of corporate meetings and events in UAE and Oman. The company is well known in Russia through an impressive record of events, conducted for the Russian clients.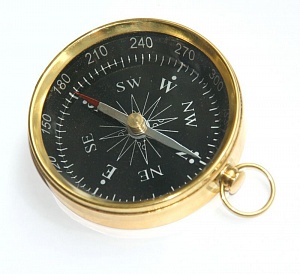 26.12.2016 —
RUSSIAN TRAVEL MARKET SURVEY RELEASED
"Compass-Consulting" released its annual market review on the current stage and 2017 outlook for the Russian tourism and MICE industry.
Many of our partners and friends keep asking us: what are the reasons for a slowdown in Russian tourism and weather there is any "light in the end of the tunnel"? Go to the "LIBRARY" section of our web site to look for answers.