EVENTS MAGAZINE LIBRARY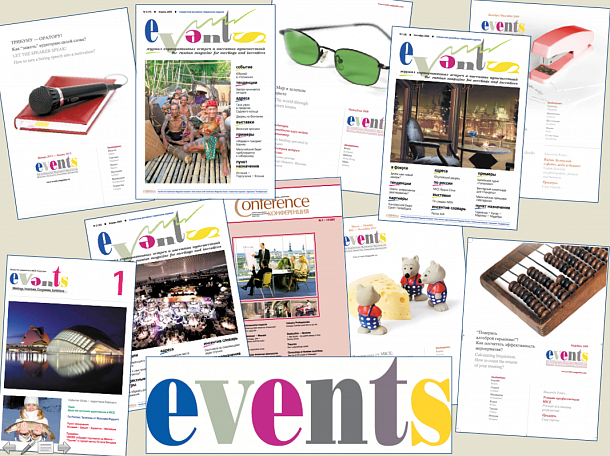 —
Progress knows no limits nor mercy… After years of publishing a Russian edition of a renowned European magazine EVENTS we recognized few years ago, that it was time to bid a farewell to the printed, paper version of this publication.
We promised then, that the magazine was not going to die, and that it will return, or rather, will shift down from paper onto online.
Today we are happy to do the first step in this direction. We welcome you in the online library of EVENTS – Russia! We will be collecting here all the most successful and interesting editorials of this magazine through the years of its history.
But reprinting our old articles will be far not the principal part of this "library". We mean to convert it into a communication platform of MICE specialists, to monitor most important trends in Russian and global MICE industry, give the floor to our readers, share positive experience, announce new destinations and service providers.
We do not exclude that the view of the pages in this part of the "Compass-Consulting" Internet site will be subject to further transformation and developments. It is exactly like you find in any library: new arrivals of books, new book shelves, new reading desks…
We welcome your comments and suggestions and expect you to share your opinions and contribute your own articles on any topic you may find relevant!
Dmitry Smirnov
Publisher, EVENTS magazine Russia